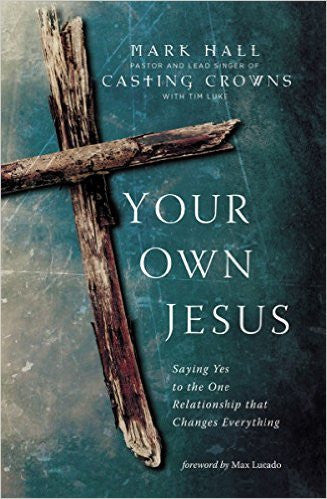 Your Own Jesus Book (paperback)
Casting Crowns' lead singer Mark Hall asks, "Do you have your own Jesus?" Why do you feel close to God one minute and so far away the next? Why does your faith seem empty? Why is it so easy to compromise with the world? Perhaps it's because we have merely inherited someone else's Jesus, relying on what we've seen and heard from family, friends, or pastors.
A true storyteller and a teacher with a heart for ministry, Mark Hall traces the downward spiral caused by spiritual compromise with the world, and then charts the upward road to wholeness and health that comes when we claim our very own Jesus. You need to discover your own Jesus. The real Jesus. The one who wants you to be honest, committed, and uncompromising. The one who is waiting to have a relationship with you. Move past imitating a religion to experiencing a relationship that is vibrant, personal, and fulfilling.
Paperback: 224 pages
Publisher: Zondervan; Reprint edition (October 7, 2014)
Language: English
ISBN-10: 0310339774
ISBN-13: 978-0310339779
Product Dimensions: 5.5 x 0.6 x 8.4 inches